Monthly Archives:
May 2018
"I actually can't believe this is happening.." Alex said, his voice coming from the box on the bed "When I agreed to this I thought I would be worn by you" he continued to talk to Marie as he shifted uncomfortably inside.
Marie just giggled as she continued to put on John's make up "I said I needed a maids outfit for a night and you agreed" she said as she put down the eye liner and picked up the lipstick getting ready to put it onto a very grumpy husband "I never said you would be MY outfit" she grinned as she applied the lipstick, John never said a word and just grumbled
"Ok well I have changed my mind, change me back" Alex said after some thought
"I explained the spell to you, three times.." Marie said as she put away the makeup and looked into the box "You need to be used before you can be changed back, so that means John needs to put on all your pieces and use you.. then the spell can be reversed" Marie repeated for the fourth time
"That's fine! But YOU use me instead of John and then turn me back.." he said up as Marie whose giant face was now looming above him "I didn't want to be worn by a man" he continued
Marie giggled at Alex's comment as she reached in and pulled out the dress inside "But you wont be worn by a real man" she said as she turned the dress to face John who was now fully made up to look like a woman
"Oh.." Alex said a little stunned at the sight in front of him "I wouldn't have known that was John" he said in awe as the man before him looked 100% like a woman
"I know!" Marie exclaimed "What can I say? I'm an artist!" she said admiring her handy work
"But shes.. I mean he is still a guy..I wont do it!" Alex responded
"Honey I think he is right, we can do this another time" John pipped up but Marie put her finger up to his lip in a hushing motion
"Shhh, pretty little maids should be seen and not heard" Marie said to John as she pulled her finger away "Besides we can't do what he wants, there are certain..parts..not made for me" she said as she dropped the dress into his lap "..Now dress!" she commanded as she swapped placed with John and was now sitting on the bed watching him get dressed
John reluctantly got up and started to lower the dress to the floor "No wait, please!" the dress pleaded as he felt the silent John step into him and felt grossed out as he began to shimmy him up into place, once there Marie straightened out his petticoat so it was at maximum puffiness and added breast forms to enhance his look "Ok I have been used, please turn me back" said Alex with a shiver.
Marie looked at the dress with a cocked eyebrow "Can't you feel the rest of you?" she asked as she reached into the box and pulled out two black fish net stockings without breaking eye contact with the dress and handed them to John "Now these" she said as she scrunched up one of the stockings and handed it over to John.
Alex felt like his leg was being squished up but that feeling soon faded as he felt John's leg penetrate his as the stocking was rolled up to its resting spot, it was a weird feeling but it actually felt like he had one of his legs back just not under his control; he was trying to get used to the feeling but was alarmed when he felt the exact same thing happening to his other leg, he now had two legs that felt like phantom limbs
The weirdness only got weirder when Marie pulled out a pair of heels, Alex knew instantly they were his feet as they were placed on the floor and John slowly stepped into them. For Alex it felt like John's stocking clad feet were sliding directly into the insides of his feet, what made it weirder was the fact that since the stocking where his legs it felt like he was wearing the heels as well
Marie clapped excitedly at the almost finished product in front of her "You both look perfect!"
"Now can you turn me back" said the embarrassed dress in front of her "I can feel his cock!" he said disgusted
"Oh no!" Marie giggled at his statement "but you still haven't been used yet" she said with a grin as she pulled out another item from the box, as her hand gripped it Alex's eyes went wide
"That isn't?!" he exclaimed as he watched Marie pull out a feather duster from the box, a duster that felt exactly like his cock in her tight grip
"It is.." Marie nodded as she lightly tickled the dress and her husband with the feathers causing the dress to moan with pleasure
"No..Please..!" Alex managed to get out between moans "This isn't right!" he exclaimed
"Your right.." Marie said feigning sadness "I guess it's real use is for dusting.." she said as she lifted Alex's hem up and looked into Alex's fabric eyes as she continued "..or its use when me and John are around.." she said as she quickly tickled John's now exposed penis
"NO!" Alex wanted to blurt out but what instead came out was an orgasm like moan
"Awww, he likes it!" Marie teased looking up at the blushing John "..and it looks like you do too" she said with a grin as she pulled away the feathers and handed it to John "You will be using that on me later!" she said as she looked back at Alex the dress "Hey!" she said as she ruffled his petticoat to gain his attention after the orgasm
"Marie!" Alex blurted out "I have been used, please!" he begged wanting to be turned back
Marie grinned "Not all of you.." she said looking over at the box while still holding his hem up
"Wha–whats left in there?" Alex asked looking at the box, he had no clue what was waiting inside
"Have you not realised that your voice is still coming from that box?" she said as she put her hand inside and played about with what was waiting for her
Alex could still not see what she was playing with, but he felt her fingers dance along his lips and surprisingly slip between them gagging him briefly "What is it?!" he exclaimed, Marie didn't say a word; instead she lifted up a pink chastity device and held it delicately in her hands.
"Thats not..no..It cant be!" Alex stuttered as he heard his voice coming from the object in her hands "I will not be part of this, change me back now!"
"Aww, are you going to be like this all night?" Marie asked almost teasingly
"I am not kidding around Marie!" Alex responded
Marie looked sad "You just want me to get it over with?"
"Yes, NOW!" Alex demanded
"Ok.." Marie said with a wicked grin as she slowly moved the pink device towards John's flaccid penis
"No, I want you to turn me back now not this!" Alex said with panic, but Marie continued her movement "No wait Marie listen I—-mmmpphhh" was all Alex managed to say before John's penis was pushed passed his lips and down his plastic throat.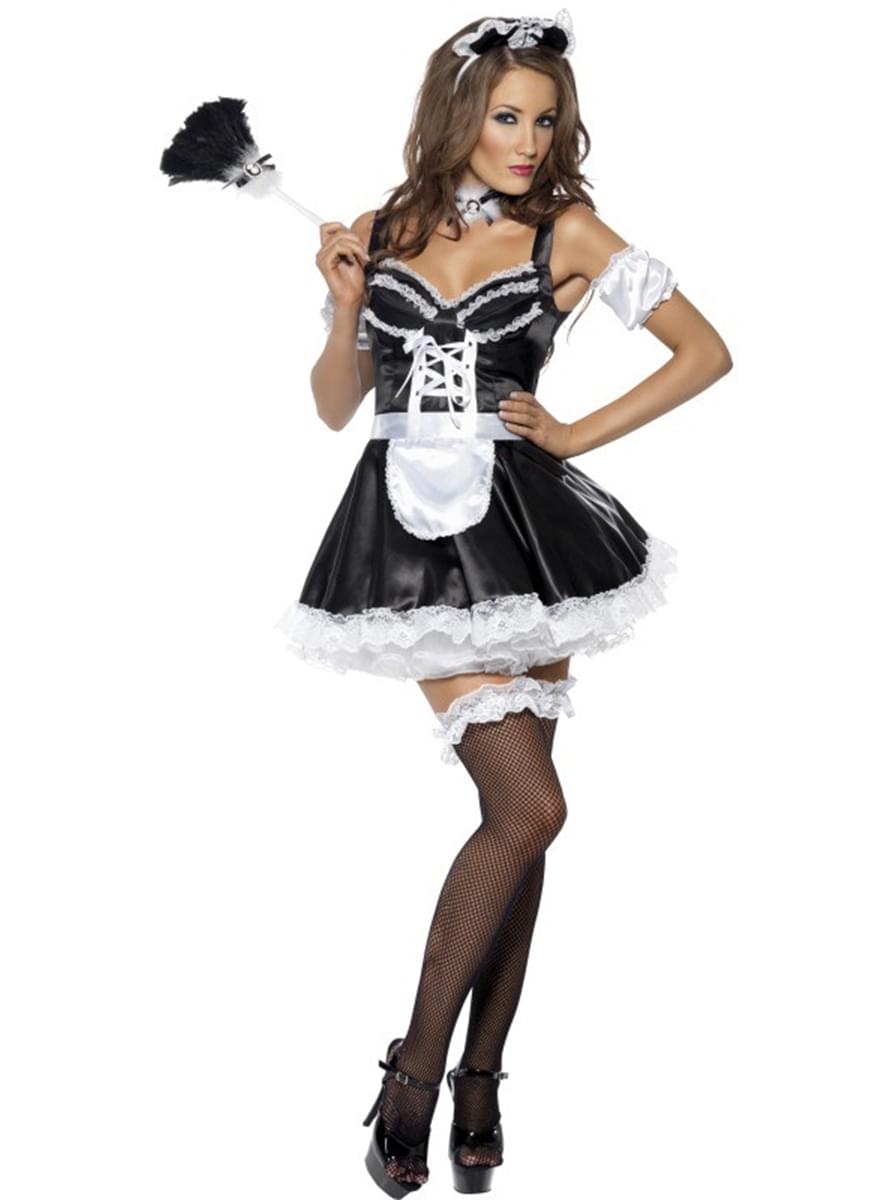 Marie put the lock onto the device and gave it a good tap to put it into place as she let the hem fall down over it "There we go, all ready for the night ahead! she said as she looked up at John "Now go fetch me a drink" she said to her husband with a grin "If you're a good little maid I will turn him into something you will enjoy" she said to John as he turned around and headed to the kitchen